Project overview
The Nephrology Partnership for Advancing Technology in Healthcare (N-PATH) is an international project funded by Erasmus+ Knowledge Alliance that aims at establishing a European Strategic Partnership in order to make the nephrology career more appealing by promoting the exchange of good practices
Objectives
of this action
1.
Refreshing the clinical scope of nephrology and promote the nephrology careers at EU level
2.
Developing a multidisciplinary educational path with patient-centered approach focusing on interventional nephrology
3.
Fostering the knowledge transfer between academia and business sector in order to tackle risk management in health care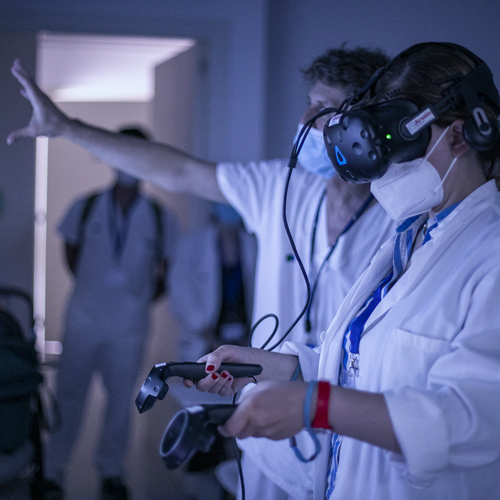 Management
Governance level
Steering Committee
Professor Loreto Gesualdo
Project Coordinator
Professor Loreto Gesualdo
Quality Control Committee
Operative level
WP 1.
Lead: Università degli studi di Bari
Coordination
WP 3.
Lead: Università degli studi di Bari
Implementation
Communication, Dissemination and Exploitation
A new path for interventional nephrology
AT A GLANCE
N-PATH is the the first official European Advanced Training Course in Diagnostic and Interventional Nephrology implementing a multidisciplinary approach in real-life settings and distance learning. The N-PATH Advanced Training Course lasts 2 years and it has been launched in summer 2021. The forty selected young nephrologists will receive academic certificate.
Kick off meeting
Conclusion